Dr Leena Jain is a highly passionate and dedicated Plastic Reconstructive Microsurgeon & Hand surgeon in Mumbai (Bandra & Borivali). She offers the surgical solution for her patients based on long-term outcomes and the patients' profession, allowing them to return to work & live as normal a life as possible. Dr. Leena Jain, a plastic surgeon in Mumbai is an expert in Plastic Surgery with nearly 7+ years of experience.
Dr Leena Jain specializes in Hand Surgery, Reconstructive microsurgery for tumour and trauma reconstruction, Diabetic ulcer reconstruction, Burns reconstruction, lymphedema surgery and cosmetic surgeries. She believes that a good Plastic Surgeon needs three ingredients- artistic vision, meticulous techniques, and expert knowledge.
She understands the importance of being approachable and friendly. She listens to your concerns, answers queries, understands the results you would like to achieve, and gives honest advice regarding the practicality of your expectations. Dr Leena Jain is sincerely committed to patient satisfaction "to reform the ideal beautiful normal". That's the main reason why her patients vouch for her as the Plastic Surgeon in Mumbai (Bandra & Borivali).
Services provided by Dr. Leena Jain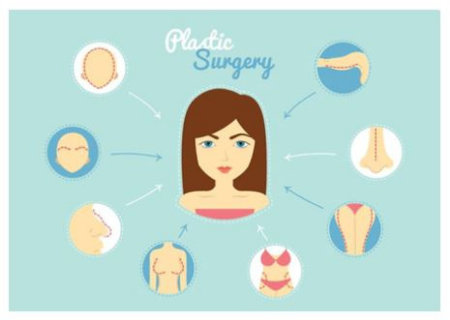 Plastic Surgery
Dr Leena Jain is proficient in both reconstructive plastic surgery and cosmetic surgery. Reconstructive surgery corrects deformities caused by congenital disabilities, trauma, or medical conditions such as cancer and restores function and appearance. Cleft lip and palate repair, breast reconstruction after a lumpectomy or mastectomy for breast cancer, and burn injury reconstruction are examples of reconstructive surgery.
Hand reconstruction involves joining back amputated fingers and hands as well as complex reconstructions of all hand injuries to restore form and function enabling the patient to get back to his/her original occupation/job. She believes that reconstructing hands is reconstructing lives and families.
Cosmetic surgery improves one's overall appearance by reshaping and modifying natural anatomy to make it more pleasing to the eye. Cosmetic surgery treatments include breast augmentation, gynecomastia, breast lift, liposuction, tummy tuck, and facelift. Surgeries like breast reduction for massive breasts and tummy tuck can be considered essential to have a good quality of life. Her aim is to restore tissues to normal proportions for an individual to be able to carry oneself well.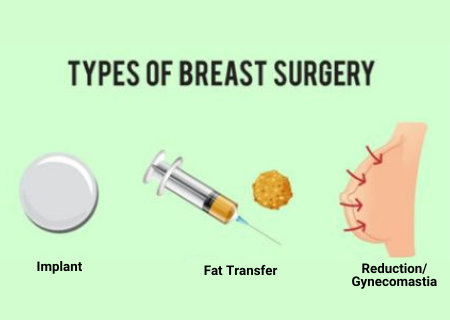 Breast Surgery
Generally, there are three types of cosmetic breast surgeries. That is, breast reduction, breast augmentation, and breast reconstruction are performed by Dr Leena Jain, one of the famous plastic surgeon in Mumbai(Bandra & Borivali).
Breast reduction – Here, the surgeon reduces the breast size by removing the excess fat, tissues, and skin, restoring proportions of the upper body.
Breast augmentation – Patients undergo this procedure to enhance their breasts' size, appearance, and contour.
Breast reconstruction – It is usually done after breast cancer surgery. The surgeon recreates a normal-looking breast after mastectomy/ breast removal surgery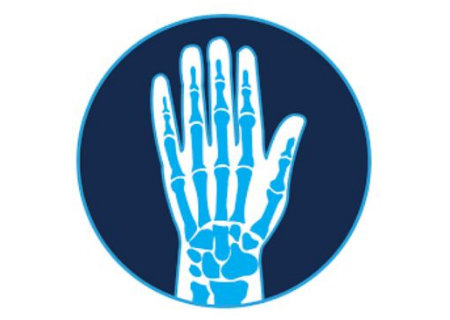 Hand Surgery
Hand surgery encompasses a wide range of surgeries. Plastic surgeons perform hand surgery to restore hand and finger function. They also strive to make the hand appear as normal as possible. Dr. Leena Jain is considered one of the best plastic surgeon in Mumbai (Bandra & Borivali) for her expertise in hand surgeries including, replantation, revascularization, resurfacing, bony reconstruction, contracture release, fingertip reconstruction, tendon repair surgery, nerve surgeries to restore function, complex reconstructions of burnt-out hands etc.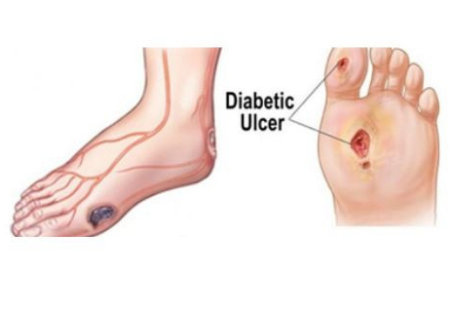 Diabetic Foot Ulcer
With 77 million diabetics in India, twice the number of feet are prone to develop wounds. If left untreated, a large number can go on to lose their foot. As a Reconstructive Microsurgeon, Dr Leena aims to restore healing of ulcers and salvage feet so as to rehabilitate such patients back to stand on their own feet. "To save a person's feet, Dr Leena believes, is her biggest feat."
Treatment of any wound/ulcer begins with surgically cleaning the wound to remove all dead tissues. This galvanises the healing process initiated by the body. Reconstruction is then planned for depending on the blood supply to the feet and the wound can be effectively covered with flap/graft. Diabetics less commonly, suffer hand infections, which are often of a serious nature. These need to be managed efficiently to restore function.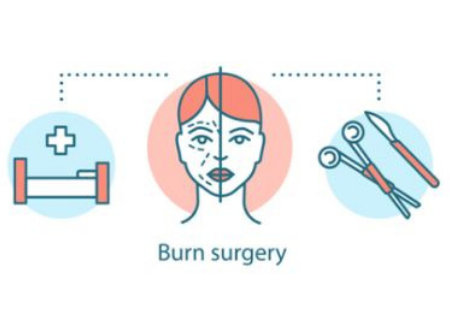 Burn Reconstruction Surgery
Dr Leena Jain, who is considered one of the experienced plastic surgeons in Mumbai (Bandra & Borivali), has a special interest in Burns' reconstruction surgery. Except for first-degree burns, all others heal with scars. Burn scars are notoriously known to cause functional limitations depending on their anatomical location. The release of scar contractures allows the normal development of tissues and ensures a near-normal range of motion and function.
Scar contractures of the neck, axilla, elbow, hand and foot cause functional limitations and have to be released and resurfaced with flaps to give a lasting result. Electrical burns are devastating and an electrically burnt hand will need more than one procedure to restore function.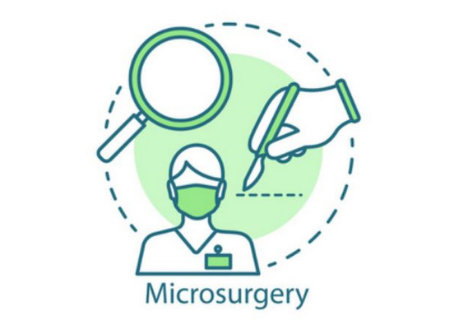 Microsurgery
Microsurgery involves the joining of blood vessels (artery and vein) and nerves that are less than 2 mm in size to restore circulation through them; done using magnification. Microsurgery has numerous applications,
Trauma and tumour reconstruction : Tissue (flap) is transferred from a distant site to the required area and circulation is restored through it by joining the fine blood vessels of the tissue with blood vessels in the area of flap transfer.
Replantation and Revascularization : Involves joining of completely or near completely amputated fingers, toes, ears, phallus by microsurgical reconstruction of blood vessels and nerves thereby restoring circulation in them.Facial Palsy: using nerve surgery and transfer of tissue to the affected side of the face, symmetry of the smile can be restored.
Lymphedema : By connecting lymphatic channels to veins, bypass is created to transport the fluid back to the heart and in this way a chronic problem like elephant leg/ lymphedema can be controlled and made more acceptable.
Adynamic Bladder Surgery/Detrusor Myoplasty : In cases where patients have a dynamic urinary bladder and they are unable to pass urine without catheterization; functioning muscle is transferred using microsurgery to the urinary bladder to bring about spontaneous bladder emptying. Microsurgery has numerous applications from head to toe; it requires focus, patience and perseverance.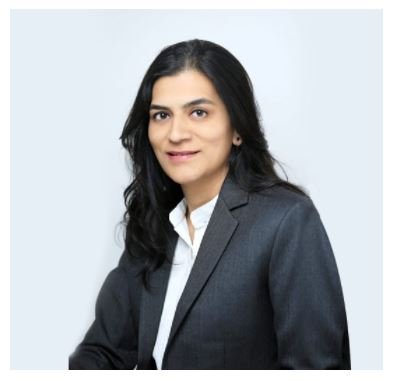 About Dr. Leena Jain
MBBS, MS – General Surgery, MCh – Plastic Surgery

Plastic and Reconstructive Microsurgeon,

Hand and Cosmetic Surgeon

7+ Years of Experience
Dr. Leena Jain is one of the top plastic surgeons in Mumbai(Bandra & Borivali). In the pursuit of excellence in her desired field of expertise, she has many degrees to her credit. After completing her MBBS from M. S. Ramaiah Medical College, Bangalore, Dr Leena Jain pursued her MS – General Surgery from Kempegowda Institute of Medical Sciences, Bangalore (RGUHS). She then went on to do her MCh – Plastic Surgery from Bangalore Medical College, Bangalore (RGUHS).
She has the privilege of training under the world-renowned microsurgeon, Dr Samir Kumta. Later, Dr Leena Jain did her Fellowship in Microsurgery and Perforator flaps from the prestigious Hanyang University, Seoul, South Korea.
Apart from that, she also did AO Fellowship in Microsurgery and Faciomaxillary trauma from the renowned Ludwig Maximilian University Munich, Germany. That's not all. Dr Leena Jain has several national and international publications to her credit. Furthermore, she has contributed by writing chapters in different textbooks.
Speciality
With her hard work, dedication, and perseverance, Dr Leena Jain has grown to become one of the famous plastic surgeons in Mumbai (Bandra & Borivali). She caters to domestic and international patients who have complete trust in her ability to deliver excellent results. She specializes in the following surgeries:
Reconstructive Microsurgery
Oncosurgery Reconstruction
Hand Surgeries
Breast Reconstruction
Oncoplastic Surgery

Aesthetic Procedures
Bladder Dysfunction Surgery
Facial Palsy Surgery
Diabetic Foot Surgery
Lymphedema Surgery
Nerve Surgery